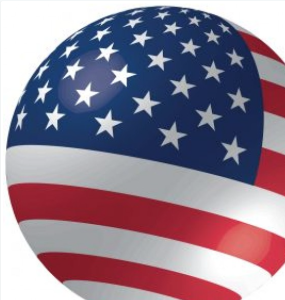 Are the two preeminent political parties losing enough relevance that now a new party could actually emerge?
Unlikely is this cycle but what about the next?
History is full of new brands emerging out of the growing irrelevance of the incumbents … Fed Ex, Lexus/Kia/Hyundai, Home Depot, Visio, Starbucks and, of course, Apple (over IBM and Dell), to name a few.
 When leading brands, even icons, lose relevance the stage is set for a new one to rocket.
Is this possible in this political arena?
The 'voter' market is certainly not happy with their parties.
Voters have overwhelmingly lost confidence in either party 'regulars' to solve economic or national security problems. Words like 'Washington' and 'Establishment Politician' have about as much brand cache now as 'Wall Street' and 'Fund Managers'. Accordingly, the newer so-called millennial voters appear less politically engaged with the parties. Getting a job, paying off loans is the daily reality and petty, mud-slinging politicians with their party cronies and self interests are just not on their radar.
It's easy to see why the political outsiders, Trump, and Sanders have energized voters. They speak to a simplified, less corrupt and more action-orientated view of government. A view, which again is not entirely aligned with the party planks. This has attracted new interest and record voter turn out. Voters are not stupid, and if they realize that the party delegates and super delegates can easily subvert their votes, then their anger and frustration with their party will only intensify.
On the larger scale, our culture is also changing in subtle ways that will challenge the traditional party foundations and relevance going forward.
New voters are often less religious and to a degree less nationalistic. Global connectivity and the increasingly mixed races are creating much more sensitivity towards the world at large and a deep 'dislike of the 'isms' … racism, classism, extremism, elitism and anything that smells of subversism.
And relevance is a problem for both parties.
The Republican Party has been lost for a decade. The Tea Party set the table for Mitt Romney to win the 2012 Election but he didn't. Now he and his establishment conservatives are spearheading an anti-Trump movement and splitting the party. Whether Trump represents a compelling new Republican voice or voters are just regaling against the seemingly ineffectual 'establishment' Republicans, is an interesting debate. Either way, it's a hard to see how the Republican Party can stop their relevance from continuing to erode across the broad spectrum of voters.
The Democrats aren't in much better shape. President Obama offered a positive, unifying leadership, which many believe has, after two terms, achieved little beyond his attempts at legacy building. Of their two candidates for President, one is a proud socialist and probably unelectable and the other with FBI investigations and single digit honesty ratings is in many ways the poster child for what angers many about today's politicians.
Further, it's, at least, clear to me that as both parties have become such adversaries any opportunities for compromise and moderate outcomes are zero. The extremes seem to be the norm. But how many voters are not hard-liners? Many Republicans I speak to are fiscally conservative and defense-concerned but socially moderate even quite liberal on some topics. Likewise, many Democrats are strong on equality and progressive issues but are also becoming increasingly worried about the fiscal, national security fears and yes big government debt concerns.
Is it possible for a new party, say The America Party, to emerge from the ashes of the incumbents and represent the best of both … not the worst of both?
 Yes, I know parties like the Libertarians have made some impact but they have not succeeded to the main stage to date. Mostly I believe because they stand as a contrast to the others with fairly narrow platforms. And there is always a well of independents who just maybe waiting for The America Party.
If The America Party brand can represent a new and positive voice that appeals to the best of both parties, then why not? No one wants to fight against something. Always better to fight for something. Let us fight for America and without all the infighting, pettiness and old machine corruption and, of course, the 'isms'.
 Yes, I know more parties create more problems. Look at Europe. And yes a one party system won't work but we are just talking here, and maybe The America Party could be a remake or evolution of either party. 'New and Improved' so to speak.
Overly simplistic you say? Well maybe but in history the biggest ideas have typically come from the simplest of notions.
Whatever the solution, this writer believes that if these parties do not look up and out a bit, their brand will remain as irrelevant and uninspiring as they certainly have become today.
What say you brand wizards?