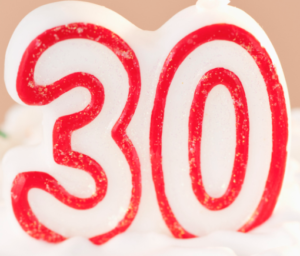 30% support you and will, no matter what. 30% won't and probably never will.
It's the 30% in the middle that needs convincing. The other 10% never seem to matter.
In almost half a century of building branded businesses, I find this rule to be such a great tool. I don't even know where it came from. Heck, perhaps I made it up.
There is no better example than in politics. And now we may even be seeing a whole new wrinkle in the '30 Rule' with the new Trump White House. Barely two weeks into his Presidency and already it is clear that the word 'support' in this definition is inadequate.
Clearly, some 30% do strongly support what President Trump is trying to do. He is doing what he said he would do over the last 18 months. However, there is the other 30% who do not support him at all, indeed they seem to openly hate him at some level. The 30 in the middle clearly have a bit of both. Enough of the 'middle' voted for him to win but my guess is that many are just waiting to see what happens before they confirm more support or not.
Interestingly, I see similar phenomena in the upcoming Super Bowl. Typically fans will fall into the three buckets with varying degrees of fanaticism for or against their team, and yes there is passion, but again there seems to be an unusually high amount of angst among the 30% non-supporters especially for the favorite, New England Patriots. Seems you either like them or hate them a lot.
Apparently, the stronger and more dominant those are perceived to be, the more intensely the detractors dectract these days?
I saw the same in the UK last year with Brexit. Those for it were relatively quiet and were able to rally a greater percentage of the middle bucket than the opposition. The opposition though was much more angry and vitriolic … and remains vigilantly so.
So what does all this mean to brand ed businesses and rocketing them?
Two things.
Firstly, go ahead apply the '30 rule' to your brand market. Yes, I know the specific percentages may change somewhat from brand to brand but think about the principle. You have a brand-building budget. What is the best way to apply it to encourage rocket growth?
A little bit for everyone – lovers, haters, middlers? Costly.
Go after non-supporters who are tending more towards haters today? Good luck with that.
Go after lovers? Hmm, don't you already have them and especially now as the more the haters hate, the lovers support. Possible waste of money.
What then?
Well, how about identifying the potential lovers in the middle and pushing them further into your bucket? That is turning them from supporters to advocates? Thereby expanding the love bucket and hopefully, in doing so, increase brand purchases and frequency. And also importantly provide a bigger antidote to the negativity from the hater camp.
This leads to the second thought.
Beware your brand detractors.
In this new digital world, haters are more vocal and gather as 'victims-in-arms.' They can and will mount noisy and emotional campaigns to the middle folk. This can be nasty, personal and disrupting. Trump's case again.
Of course the term 'haters' maybe a tad strong for those negative to your brand. They may just be ambivalent which could be a worse problem. The point remains the same, however. Unless you see the dire need to somehow offset the negative bucket, then we would suggest you aggressively focus on your brand lovers and particularly potential lovers in the middle.
Regarding Trump brand? Well, it is quite simple. His Presidency's promises are his brand promises. He was elected on those promises and his expected ability to fulfill them. At this stage, if he succeeds in doing what he says he would do, especially with jobs and security, then all is good. If not then his non-supporters will become even more emboldened to hate just that much more.
I do have a final word for him though, and this gets to the heart of his America First position. He has certainly painted the picture of a need to 'strengthen America again' but in deference to the globalists, rather than stop there we suggest that he start making the point that a stronger America means a stronger world. Strength starts at home and spreads. If the US is weak then the world is weaker.
What say you?
We at Rocket Branding love this stuff.