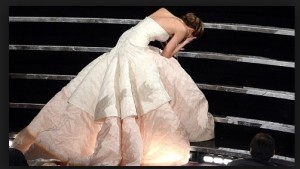 Beauty is skin deep, so they say. So is branding today.
Appearance is becoming the new arbiter of preference.
In last week's Academy Awards, the actors and actresses were judged as much on what they were wearing on the red carpet as for their award winning roles.
The entire political arena is now more about how a candidate looks on the "national news" and, in a recent study, apparently if you are overweight you will have a harder time swaying a jury than if you are slim.
And check this out. http://www.youtube.com/watch_popup?v=pLgJ7pk0X-s
It's hard to believe this great track came from this group.
No, this is not a lament about superficiality. I think it goes deeper than that. The pace of preference has quickened. With immediate, 24/7 digital access to anything and everything, single action-touch/click/swipe decisions, instant news in 140 characters, we are learning how to quickly see and judge what is most right and relevant for us. So, we at Rocket Branding are thinking about how this new behavior effects the creation and building of fast growing brands.
In some respects this actually makes branding easier. Get the visual appearance of your brand right (logo, product/package design, site, marketing materials etc.) and you are already on the road to preference. Easier said than done of course.
One tip is to use the 'squint test'. Seeing the brand package or logo is one thing but 'seeing' what the brand story is another. Identify your brand's key growth customer or consumer, have them squint their eyes at different brand presentations and have them tell you what they see.
Often they will tell you what they want to see and 'boom' there it is…you have your winning approach. Importantly they will also tell you what doesn't work…the visual presentation just does not connect the dots for them and as such fails the appearance test.
Study brands like Starbucks, Apple and Harley Davidson. Icons no less, in large part, because they got the visual aspects of their brand right. Certainly they did receive some advertising support in their history but this is not what drove their appeal. No, they built visual brands that consumers flocked to and still do. They understand the power of appearance and made it a foundation for their brand.
We at Rocket Branding live this stuff everyday and would be honored to help you build your brand fast. Visit www.rocketbranding .com and buy our new book.