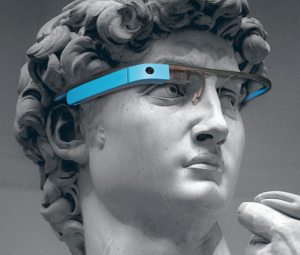 Branding is the most undervalued ROI asset for a new technology based product or service.
Yet with a little creativity and strategic rigor, branding is one of the easiest, cheapest and quickest assets to build.
Snausages (a new doubly extruded pet treat) was created over a slice of pizza, Celebrex (a new cox-2 inhibitor) on a napkin over lunch. The new, Old Spice (advanced deodorancy) from a couple of focus groups.
Branding is the short hand surrogate for the technology. Would you rather put sucralose or Splenda in your coffee? Would you rather send a 'fax' or a facsimile transmission? Do you ride a Harley or a motorbike?
Branding is also an opportunity to create new category language. Celebrex was the first new 'smart' drug. 'Social collaboration' was the new space for content management and intranet software. Being the first or best of a new space is a great positioning for a new technology. It tends to bring in the media, which loves to name and anoint new categories …4X4, SUV, laptop, cross trainer, designer drugs and so on.
A well-positioned and designed brand identity (name, logo, tag, message) will accelerate acceptance and, importantly promote advocacy (and buzz) among key customers, consumers and their influencers.
New technology has created revenues and market share for centuries with examples in every category … medicine, food, transport, fabric etc. and now with the digital age new technology applications are producing new products and behaviors at an unprecedented rate.
So why do so many new tech brands fail to gain traction and deliver their early revenue and ROI goals?.
Three reasons.
1. The 'What it is vs. What it does' syndrome. New technology creators are brilliant. New features and functions can be world changing. Unfortunately most of the world is too busy and occupied to notice. The trap is in believing that all you have to do is tout the features …the what it is and people will flock to it.
The truth is that most people don't care as much about what it is as what it does for them. Does it it make their lives, easier, healthier, happier? And even further does it provide an emotional or psychic reward? And even further what does it allow me to give up?
2. Creative Fear. One of the great ironies I come across is how creative, technology innovators, can be and yet how uncreative they think they are in branding. Scientists, engineers, inventors, invariably feel that they are not equipped to create brands. No so. In fact in my experience some of the most creative branding exercises have been conducted with exactly that group.
I hate to break the myth but branding is simple logic and common sense…typically two of the key strengths of creators.
3. Asking the wrong questions
Here's the magic. Take notes. This is a product of 35+ years of building successful brands and particularly technology fueled brands. It is called Rocket Branding℠.
It's all about growth, focus and simplicity.
Understanding what the role of the branding is in building company growth, focusing on the target that will contribute most and quickest to the growth path and if it isn't simple no one cares.
Answer these 5 questions and you will be on your way to branding nirvana.
1. What revenue are we looking for over the next 3-5 years?
2. What target consumer or customer is going to be our most important revenue generator?
3. What does our new technology enable them to do better or more of?
4. How are they going to feel in using our technology?
5. What words, thought, ideas best describe or symbolize that experience?
Start here and go for it. You'll be surprised how creative you can be.
For more on this thinking and cases read my book Rocket Branding,buy at www.rocketbranding.com, visit www.tbpllc.com and contact us if you'd like some help.