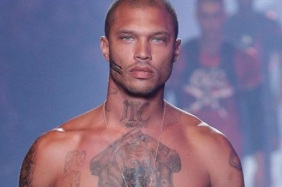 Society is changing. In some cases at tectonic levels. Brand marketers beware.
Tradition is no longer the norm, and the 'new norm' is still working itself out.
 Just a cursory squint at the world shows this.
 Look at two historical 'normal predictors -human relationships and business.
We now live in an increasingly global context. Thanks in part to the Internet. The traditional norm would have us protecting cultures, borders and wealth. The new norm wants us sharing and equalizing without discrimination or cultural preference.
Deep lines are drawn today between entrenched folks on either side of this bucket of issues. Whereas this is true on the surface and in the media, many homegrown views may be softening, especially as populations continue to become more ethnically and culturally mixed. Adherence to traditions and values temper with each mixed marriage, migrating family and every new political and religious chapter.
The new norm is happening.
Take me for example. I am an Australian with Viking and British colonial roots, married to a Greek-born American with a long, proud, Hellenic heritage. Our Amercian-born children have a healthy dose of all these cultures. They will carry mixed values forward to undoubtedly more rich mixtures. 100% anything is no longer the norm, and black and white issues are more in the realm of earth tones in this new racially, hyper-sensitive, earth-loving, everyone-shares world.
And speaking of changing population mix. The poorer classes are having children while the middle and upper socio-economic couples are more likely to be having pets or alternative life partners. With each new year, decade and generation these factors will dictate everything from the food we eat to the brands we buy, the people we see and the work we do. It already has. Did you know that Mahummed, in one form or another, is one of the most popular names for new baby boys in the UK today?
What actors or 'actor persons' do you portray in your mainstream TV commercials? Probably not all white? Or all black, or brown or yellow? Right?
Take the test. Watch 15 mainstream commercials tonight and tell me what the ethnicity of the main actors are? I see a lot of standard continental-like faces with semblances of African, Hispanic and Asian features. The universal being, so to speak.
Political leadership as well is now anything but traditional and may never be again (#twitter) and unfortunately, the 'religion' that is getting the most attention and new members all over the world, is hell bent on murdering innocents.
And lastly on the point of the new norm for human relationships. Look how we communicate today. It is evident the monumental changes digital is having on the universe, but even beyond that, it is quite amazing to me how limited traditional free speech has become. A mere slight inference or private utterance of any of the letter words ('n,' 'H,' 'q') can get you fired, threatened and publicly ridiculed beyond redemption. You now have to watch your 'ps and 'qs literally.
So to business. Several prominent CEO's just pulled out of Trump's business committees on the basis of his supposed, racially insensitive comments.
CEO's now have to have a clear and public opinion about highly charged social issues. Most American Fortune 'bigs' derive business worldwide. They no longer compete purely on a US basis either for revenues or talent. And, if in the past, the C-level could hide behind Annual Reports and 'corporate spokespeople' they are now being called upon to ariculate their company's global 'purpose' and 'shared values.'
Business can no longer hide from the new norm.
It's a slippery slope when a brand gets it wrong. Pepsi's widely lambasted attempt at 'unity and peace' in its Kendal Kardashian commercial certainly exemplifies that.
Mainstream brands could once hide from serious social issues in their consumer marketing. Corporate philanthropic activities sufficed. Not anymore. If brands do not understand how to navigate through these far-reaching and rapidly evolving new norms, then they can quickly lose relevance to new generations.
Oh and here's a clincher. Your company name is now a brand. Whether it is the name on what you sell or not, it will be a factor in purchase and buy decisions. And no, B2B companies are not exempt from this.
Claims like Made in America and Proud Sponsor of the US Olympics etc. are examples of company/brand messages that straddle product benefit and quarzi social comment. But are they enough in this highly charged environment?
So do branders pick a side on any of the big 'ism' issues (like racism, elitism, terrorism, materialism, populism and so on) or just stay the heck away from these and concentrate on selling the advantages of their products and services?
Or could they win hearts and minds by owning one of the softer 'new norm' issues like peace, unity, literacy and of course whales?
Indeed the company, product or service you brand can dictate this. Soap makers can proffer a safer, cleaner environment. And do. Coffee makers can support indigenous farm sharing, and environmental packaging and pet product producers have no end of abused puppies to love. And, well, of course, P&G's Dawn sure cleans oil-spill, drenched ducks.
I wonder, however, if this is going to be enough for the new norm, particularly for big mainstream players. Focused new upstarts risk far less by taking on the hard issues. Yes, Ford and GM can attempt to cater to earth-friendly fuels but here is Tesla, by all accounts a new big player in the alternate fuel auto industry.
So what to do?
Hire ahead. Not Behind. Take a leaf out of Clayton Christensen's book, Innovator's Dilemma. Just as he recommended not relying on your current people to innovate the next new products, don't rely on your traditionalists to build your company's role or at least position it in the 'new norm' world.
Play Long Ball. There is no quick fix here. Plan for the long-term with the same amount of careful rigor as you would with financial and ops planning.
Listen and Learn. Don't rely on the media to inform on the new norm. They quite frankly do not have a clue what is going on today. Many have still not internalized that a new POTUS was voted in. This, mostly because they are looking at everything through traditional lenses. Big mistake. Go to the source … the people. And listen. They may not give you the answers, but they can certainly help you frame the questions.
No, this is not going away, and it isn't finished. The new norm is here and evolving. Strap in and enjoy the ride.
What say you?