November 4, 2015 By admin Leave a Comment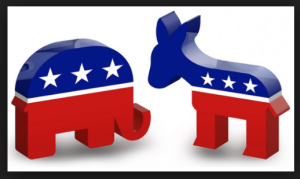 Now it's getting interesting. Last week's GOP debate was different. Are we seeing the Republican 'brand' beginning to take shape? How so and so what?
I'll stick my neck out once again and say that 'brand' is the key determinant in political success today. I predicted Obama to win over Romney because he was a 'brand' and Romney was not. After the first debate I predicted Trump to remain on top, because he is his brand. And he continues to lead much to the chagrin of many political pundits.
It maybe a little early to tell, but you could also argue that other GOP hopefuls, like Carson, Rubio and Cruz, have started to become brands. Fiorina may also have big branding potential (though I'd advocate a more 'Carly' emphasis) while Bush's brand, even with all the awareness, has not hit the mark as yet.
So why has a brand become so important to politics and how does this relate to Republicans?
Political brands are very simple. Politicians are people. They have names and they stand for something. Their 'brand' emerges when you recognize their name and it conjures up an image. If that image is relevant to your beliefs, then advocacy and favorable voting follows.
On the flip side, of course, having a name that few recognize or an image that is irrelevant or worse negative, keeps you off the stage. And, in this day of social media, where 'gotchas' and 'get 'ems' travel faster than light, having a strong brand is almost the only defense. This is why two of the strongest brands in the race so far, 'Hillary' and 'Trump,' have been able to withstand media onslaughts that would have crippled lesser branded entities.
Two things have happened in America over the last two decades. Political Parties have lost their credibility and humanity has snuck in. There was a time when voters pretty much followed the party and, whoever was their Party nominee for President, usually got the support of the faithful. Politics was mostly political and boring.
Things have not been going so well, however, and the constant bickering and little progress in Washington have left the populace with a much-renewed interest in who is actually going to make things better. Neither party seems to have had the answer. So we look for real leadership. The question of who is going to be the President is looming larger than ever … and their brand credibility is going to be a deciding factor.
But from last week's debate, a new brand may well have shown itself. For the first time the Republicans seemed to be speaking with a 'party' voice. Clearly there were many individual assertions of greatness, but the overall GOP message of "less government and smarter policies" was echoed across the lengthy stage of candidates and the chorus of moderator rebuke seems to have shown a unified GOP bravado.
Now, of course this is a long race but it is going to be really interesting to see how each candidate's 'brand' emerges on both sides. And it will certainly help the GOP candidate if the party can for the first time, in a long time, provide a clear and hopeful brand premise that will engage the voters.
We'll be watching and reporting. What say you?
We are brand growth experts and would love to help you grow yours.
Ian Miller, www.rocketbranding.com